East Malvern
The top reputation of Flames Pizzeria, is based on authenticity as one of the key ingredients to creating pizzas our customers absolutely love!
With over 25 years experience, we know what it takes to craft mouth-watering pizzas that are irresistible – every time.
Select from our delicious menu options where we use fresh ingredients and our signature crust. We have a range of pizza options including vegetarian and gourmet pizzas. You'll be glad to know we also cater for gluten free so you don't have to miss out on your favorite pizza.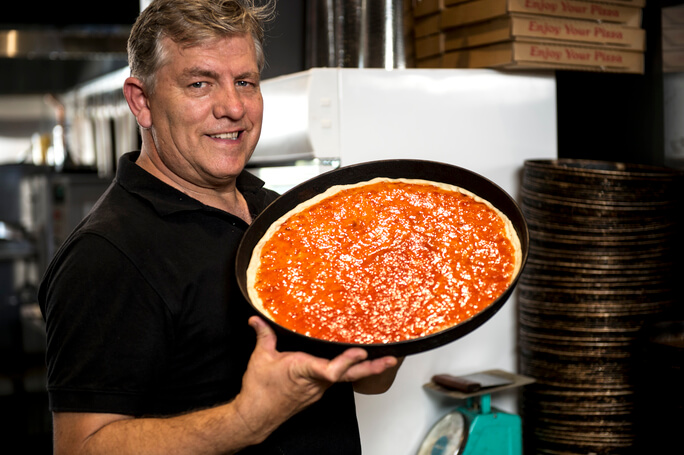 Pizza Delivery East Malvern
With our pizza store near East Malvern, we are the choice of many who already know that you can't beat the best pizza in East Malvern.
It's easy to get your pizza delivered right to your door step through our select delivery partners. Simply call us or place your order online and we'll do the rest.
We believe we offer the best pizza in East Malvern and Flames Pizzeria top reviews speak for our reputation.
If you're having a party, friend or family over or just want a night off from cooking, you can choose from 4 great pizza sizes to suit your occasion:
•  Regular Pizza – 9″/6 slices
•  Large Pizza – 12″/8 slices
•  Family Pizza – 15″/12 slices
•  Monster Pizza – almost 1 metre/24 slices
Order Pizza Online and Pick Up
Want to order pizza online and pick up instead of delivery?
Our Caulfield East Pizza store is easy to find. We are located in the Caulfield East Plaza, next to Monash University and opposite the Caulfield station, Shop 5B, 860-874 Dandenong Rd, Caulfield East making it an easy drive to pick up from East Malvern, if you prefer.
Parking is available at the front of the plaza on Dandenong Rd, on Derby Rd or in the basement. Contact us first to place your pizza order.
Why Flames Pizza East Malvern?
Pavlo first started his pizza making journey in the USA, then bringing American style pizzas to Australia. After working in the industry in 2013, he and his wife opened their first pizza shop in Derby Road in 2014, around the corner from the Plaza.
Flames Pizzeria has been so successful that a second pizza shop was launched and we now have two convenient locations in Caulfield East and St Kilda.
We have a great range of pizzas to choose from, sides, desserts and drinks to cover various tastes. Not sure? Try the house special for starters.
Flames Pizzeria welcomes you to our store and thanks you for choosing us as your pizza store near East Malvern.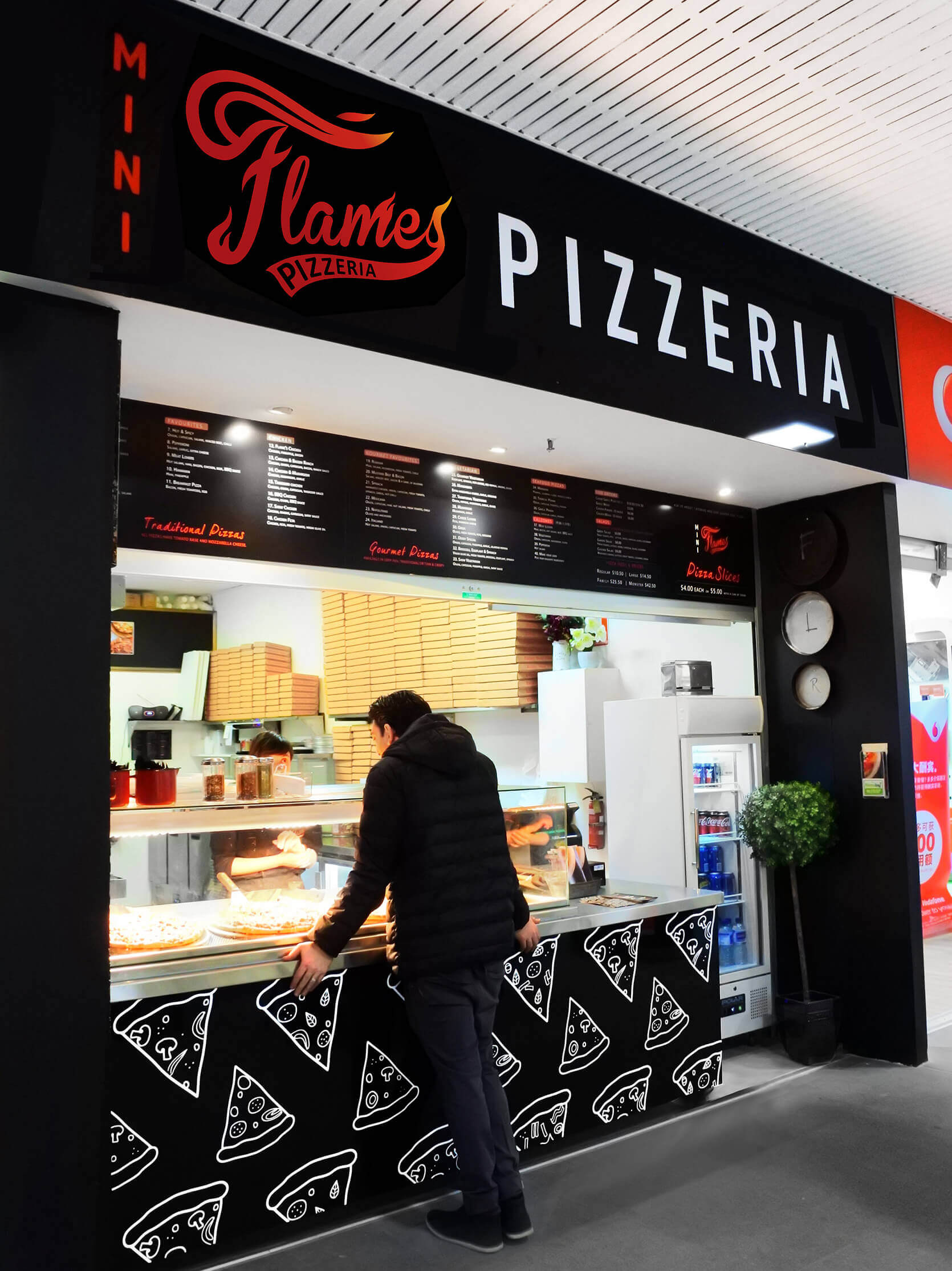 Caulfield East Plaza, Shop 5B,
860-874 Dandenong Road,
Caulfield East, VIC, 3145
Train: Caulfield Station.
Tram: 3/3a.
Bus: 623, 624, 767, 900, 903.
Monday to Sunday:
10:00am to 10:00pm