Balaclava
Bite into the taste of your favourite pizza from your local pizza shop Balaclava located in nearby St Kilda.
Serving some of the very best Pizza in Balaclava and suburbs nearby, our high star reviews from our happy customers are proof you too will love our pizzas.
As a family run business with over 25 years experience not just making pizzas but creating them with passion, we know how to create the perfect crust and toppings you will absolutely love.
See our extensive pizza menu that caters for all tastes; vegetarian, meat lovers, gourmet, seafood lovers or traditional style pizzas. Add your choice of sides, drinks or add on our popular Nutella Pizza for dessert. Yum!
As the founder and owner Pavlo first worked creating pizzas in the USA, he brings American style pizzas to Balaclava and surrounding St Kilda areas.
Not sure which pizza to order? No problem, try a pizza slice for $5.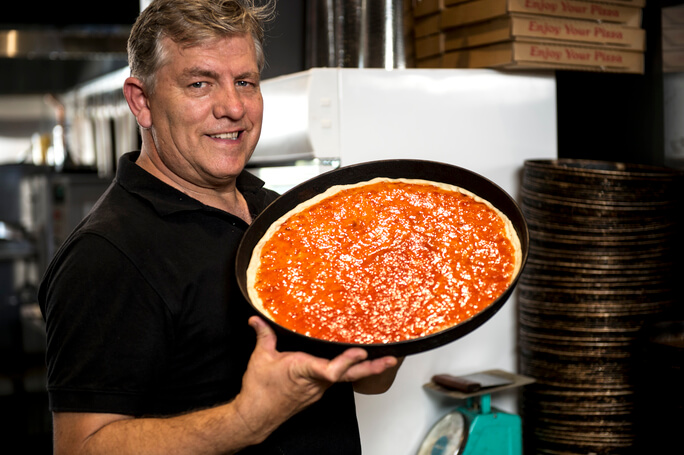 Find  Your Best Pizza Shop Balaclava in Nearby St Kilda
Our St Kilda Pizza store (Balaclava area) is easy to find. We are located 131 Grey Street, St Kilda 3182 making it easy to order and pick up from Balaclava, with parking nearby on Grey, Barkly and Inkerman Streets.  If you don't want the hassle of driving and parking then take advantage of our pizza delivery service for the Balaclava area where one of our professional delivery partners will deliver your delicious pizza to your door or chosen location.
If you're on foot, you can catch Tram: 16, 3, 3a and Bus: 623.
For convenience we provide for you to order pizza online. Be sure to check for special pizza offers as we sometimes provide great deals for you, your family and friends.
We also provide pizza delivery Balaclava for parties and groups, if you want a quiet, easy night in or if you want pizza by the beach near Balaclava to watch the sunset. We have 4 great pizza sizes:
•  Regular Pizza – 9″/6 slices
•  Large Pizza – 12″/8 slicess
•  Family Pizza – 15″/12 slices
•  Monster Pizza – almost 1 metre/24 slices
No matter the occasion, pizza is an all-time affordable favourite, a night off from cooking and welcomed by all.
Give us a try and taste the authentic pizza flavours of Flames Pizzeria Balaclava and St Kilda surrounds.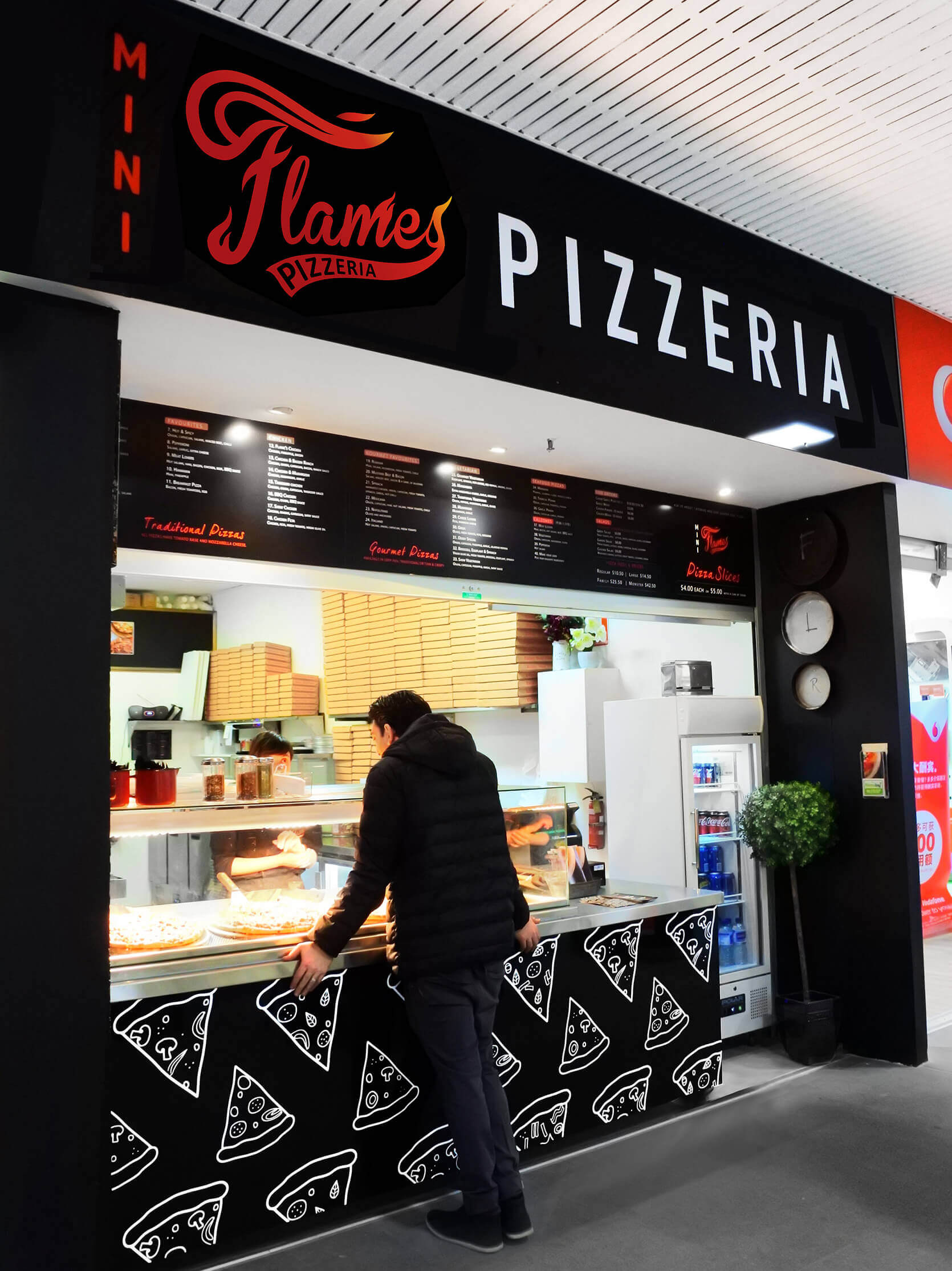 131 Grey Street,
St Kilda, VIC, 3182
Tram: 16, 3, 3a.
Bus: 623.
Monday to Sunday:
4:00pm to 11:00pm